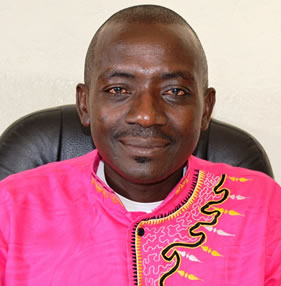 Mr. Henry Atuma, Students' Counsellor
To enable students to make daily life adjustments and/or cope with major emotional difficulties, the office of the Dean of Students maintains a counselling service.
This service promotes and facilitates holistic students' growth and development through close interaction with students. This assists in the identification and management of the challenges faced by students that may affect both their academic and non-academic well-being.
The service also offers professional support, guidance and counselling to students faced with difficulties, worries and crises in trying to cope with major emotional and/or mental difficulties or simply seeking to make a positive adjustment in their lives.
Peer counselling
The peer counselling function was installed in University of Embu in February 2016. The office of the Dean of Students is responsible for the training of students peer counsellors among students to decentralize the counselling services to the students' body. This is done annually through a competitive process that begins with voluntary application. Currently the university has 50 (fifty) trained peer counsellors.Due to the increase in the number of students at the university, the number will increase from 50 (fifty) to 100.
We strongly believe that students are more likely to share their problems with fellow students than with a parent or their lecturers, because their socializing with each other in fora such as sports, free-time, hostel living among other relaxed social fora and extra curricula activities, makes it easy for the peer counsellors to identify potential counselling cases.

euPeers club

All trained peer counsellors in the university automatically become members of the euPeers which is the peer counsellors club. The club holds regular meetings where the student peer counsellors discuss counselling issues and challenges they face, under the guidance of a counsellor.The counsellor also offers supervision and support to the peer counsellors so as to address some of the dilemmas they face during their peer counselling practice. The club is also used as a platform for continued training, skills development and improvement of the students' peer counsellors.
Disclaimer
All counselling is confidential and may be done on an individual or group basis.